UV Exposure Units
from just £124.99+VAT!!!!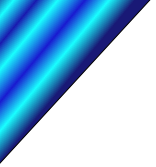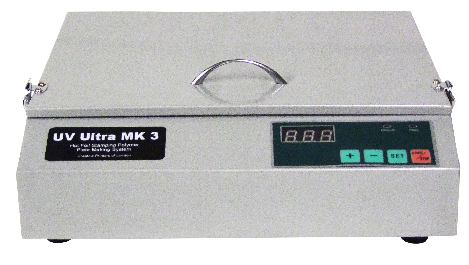 We can ship all of our products worldwide.
To order, please simply e-mail us your requirements along with your name, address and a contact number and we will e-mail you a pro-forma invoice along with our bank details for transfer of funds. Your pro-forma invoice will also include shipping charges to your destination.

We generally tend to keep adequate stocks of our UV Ultra and UV Ultra Vacuum Exposure Units in stock for prompt shipment upon receipt of cleared funds.
The AY and the AZ range of Exposure Units are made to order only and often require a lead time of 3-4 weeks for production. These exposure units are Made in Britain. No refunds can be made for specially manufactured products.
UV Ultra MK3 Exposure Unit
BUY NOW!
UK Customers only. Non UK customers are also welcome to make a purchase but
we will require you to e-mail us your zip code so that we can work out shipping costs
for your country/destination - Thank you.
QuickTrim Hot Foil Polymer Plate
Metal-backed Hot Foil Polymer Plates
Spare White UV Lamps for UV Ultra MK3
Postage Charge for Consumables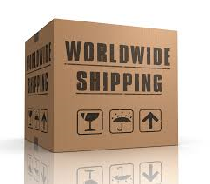 When you are ready to Checkout, please click here to go to Paypal. Please be patient as this can sometimes take a few moments
This menu appears in the top right hand corner of your screen. To view in expanded mode, click onto 'Subtotal' text and same again to minimise.
If you require more than one item, delete default 1 and enter your required quantity and 'Add to Cart'
If you wish to remove an item from Cart, simply enter '0' (Zero)








How to make changes to your order

Our AY Range of Exposure Units are available to order only with a potential manufacturing time of about 3-4 weeks. These Exposure Units are Made in the UK. This also applied to our Metal Cutting Shears, although the manufacturing time may be less.

To place an advance order, please contact us or call us on 01708-731294 during weekdays.
AY Range of Exposure Units + Cutting Shears
NOTE! You do not need to have a Paypal Account to pay by Paypal - just enter your card details and order at Checkout!

Copyright 2013 Creative Printers of London Tel: 01708-731294 Contact us